MODERN FOLK GUITAR WENT OUT OF PRINT IN 2014. SORRY.
Modern Folk Guitar Shipping and Ordering Details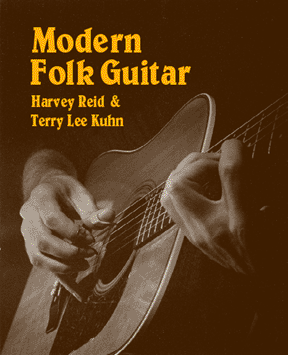 GENERAL A person and not a machine will process and ship your order, so if you explain clearly your needs or special requests we can usually meet them correctly.
We will send you an email confimation when your order is about to ship.
We keep your customer information in strict confidence, and do not share, trade or sell it for any reason.
---
PRICING Retail price of Modern Folk Guitar is $39.95 US. as of Dec 1 2010
If you would like to discuss terms or to establish a wholesale or distributor relationship, please contact us at i

College Bookstore, Distributor and other wholesale relationships are possible.
If we have already established an account with you and have your customer information on file, please indicate this, and we can easily process your order and bill your account without requiring you to fill out the entire order form every time. We always need a purchase order, your account name, and name and contact information (email and phone number please) for the person responsible on your end in case we have a question or a problem.
If you just want to purchase copies of the book retail, we accept direct payment by Master Card and VISA, and of course by check or money order mailed to Woodpecker Records Box 815 York Maine 03909. (Send $44.95, payable to Woodpecker Records, for asingle copy of the book to be sent 1st class mail.)

Maine residents will be charged 5% sales tax. If you have a Maine State resale #, include it in the Special Requests section at left.
---
SHIPPING & HANDLING The Modern Folk Guitar book is a large book, over 330 pages, and its mailing weight is 2 pounds.We generally ship single copies by US Postal service, and larger orders by UPS ground, unless otherwise specified. We bill you shipping costs according to these rates.
* PRIORITY MAIL varies in cost according to the recipient's address, but the minimum is $5.00.
* MEDIA MAIL is the cheapest way (though also the slowest- it used to be called "book rate") and it will be only $3 but can take a week or even two.
For overseas orders we generally ship AIR MAIL and bill you accordingly, unless you specify the much cheaper and slower SURACE MAIL.
If your Billing Address is different than the Ship To address, please type the Billing Address in the Special Requests section at left, unless you are sure we have it on file.
BACK TO MODERN FOLK GUITAR ORDER FORM
WOODPECKER MULTIMEDIA
PO Box 815 York Maine 03909 USA
phone (207) 363-1886



This web site concerns the music and life of acoustic musician & music educator Harvey Reid.
If you don't find what you want, or if you have comments or questions, please email to