Welcome to Harvey Reid's web site. There is a lot here...

Feature article about Harvey's Troubadour Chronicles book in the Sunday Jan 24 Maine Sunday Telegram newspaper.
The next online streamed YouTube concerts with Harvey's wife, musician Joyce Andersen will be Friday June 18 at 8pm EDT
• Watch a fun bootleg rehearsal video of HR's new song, "Wear A Mask"
• Watch the October 2020 version of his other new topical song: "Hard Times in the U.S. of A."
Audio only version (of the July 24 livestream version)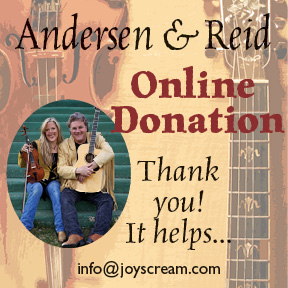 Harvey Reid has a blog, with in-depth writings on music and guitar education, now a major new book...
Buy the paperback or Kindle book from Amazon, or from us below
Many YouTube videos, more coming

His monumental series Troubadour Guitar Chord Book, Big DADGAD Chord Book, BIG BOOK of Orkney Tuning Chords, BIG BOOK of Banjo Chords, BIG BOOK of Octave Mandolin Chords, BIG BOOK of Baritone Ukulele Chords and the BIG BOOK of Mandocello Chords are available from us and from Amazon.
WOODPECKER MULTIMEDIA
PO Box 815 York Maine 03909 USA
phone (207) 363-1886



This web site concerns the music and life of acoustic musician, writer & music educator Harvey Reid.
If you don't find what you want, or if you have comments or questions, please email to