I have made over 25 guitar education books (!!) in the last several years that map out the new directions I am going with my partial capo ideas, fretboard research and music education. They are all for sale on Amazon, (and many are available in the iTunes bookstore) though I'll be happy to autograph one for you if you get it from my web store.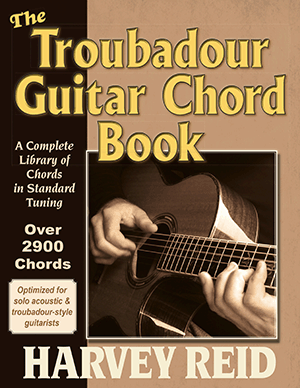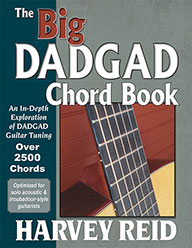 These 2 are the most universally appealing if you already play guitar, and they make perfect gifts for guitar players in your life. The most complete, detailed, accurate and readable guitar chord books ever, for standard tuning, DADGAD or Orkney (CGDGCD) tunings. Optimized for acoustic "troubadour style" guitarists.
Step aside, Mel Bay.
Also, if you want to learn guitar, look at the Liberty Guitar Method on the next page. I have something huge to share for beginning guitarists and would-be guitar players...
After long and frustrating manufacturing delays, my revolutionary new Liberty FLIP capo is now available on my web store and also for sale on Amazon.com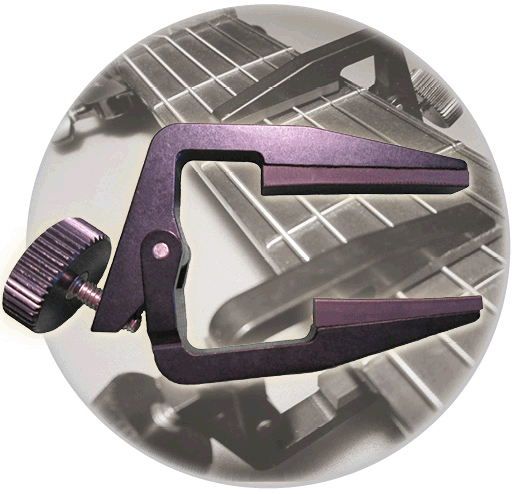 Model 43 clamps 4 or 3 strings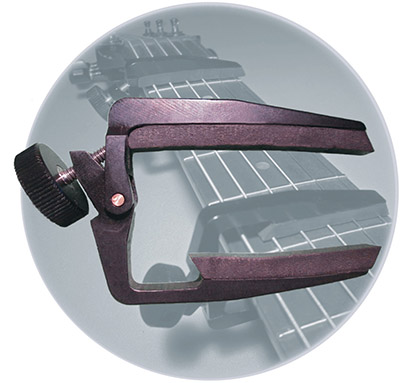 Model 65 clamps 6 or 5 strings